Good morning Quabbin !
These photos I take with an iPhone on my outings at Quabbin and post ON my Facebook page immediately.
4/30/15
I went into Quabbin early this morning and was met by two pairs of loons. They were both off in 2 opposite directions. Within an hour they had both joined together and were happily comparing notes as to what they did and where they went over the winter. Bothe males in these pairs were here on territories last year.
4/27/15
Its raining here up north and clear down south of the 18 mile long Quabbin Reservoir.
4/26/15
Sunrise from the New Salem Lookout on RT 202 in New Sale.
4/25/15
4/23/14
Another chilly spring morning at the Quabbin.
4/22/15
4/19/15
Barre Falls Dam. It controls the Ware River and the MWRA can send water from it to the Quabbin. It's 20 miles east of Quabbin and water is carried by a huge underground tunnel from South Barre to the Quabbin at certain times of the year. The tunnel can also carry water from the Quabbin to Wachusett Reservoir.
4/18/15
It's 6:15 and the wood ducks and redwings are pretty loud this morning. No bugs yet!
4/18/15
Unusual for me. An evening shot. I went down to see if any loons were there yet and saw two!
4/15/15
This was the last ice day in this cove. Looking south towards Graves Landing from the west branch of Fever Brook
4/12/15
Thirty two degrees when I arrived at 5:45 and forty-five when I left at 11:30 ! No mosquitoes…yet !
Monson Turnpike Cove again. 4/8/15
4/7/15
Monson Turnpike Cove at the site of the former town of North Dana. The west branch of the Swift River enters Quabbin here.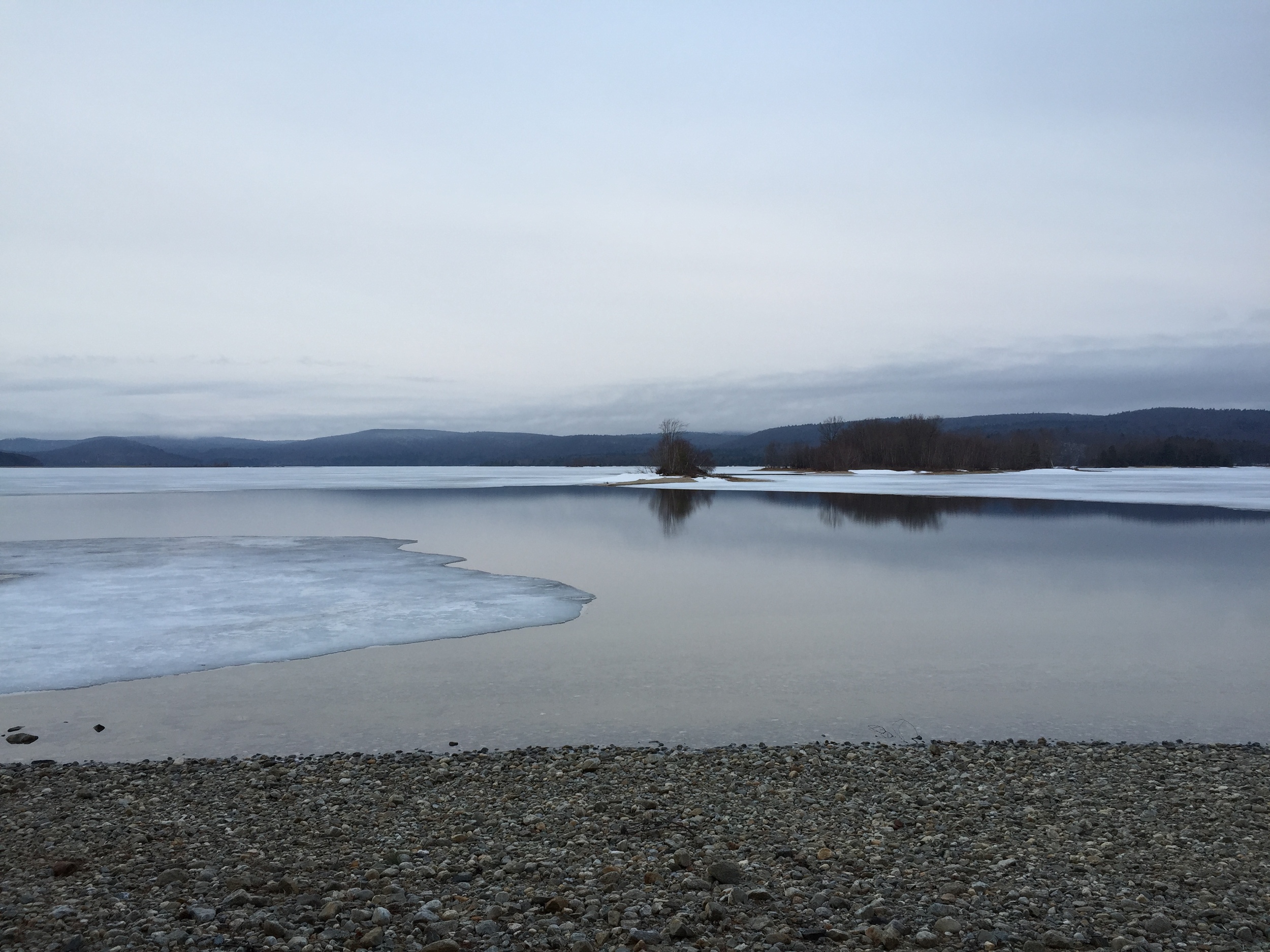 4/6/15
Open water ice holes gets bigger and bigger every day.
4/5/15
A great spring day but really windy.
4/2/15
Pileated woodpeckers are busy right now setting up territories and looking for trees to nest in. They also look for bugs and ants and leave a tell tale sign.
4/1/15
Still cold and ice bound. Little clear patches opening and 60's coming soon.
3/30/15
One of many beaver lodges on the Quabbin watershed.
3/29/15
Otter tracks going along an abandoned beaver dam. You can see where it slid on its belly.
3/28/15
More snow ! Will it ever end ?
3/25/15
New Salem as seen from the old railroad bed, or the gate 35 road.

3/24/15
Another 15 degree F day ! Two eagle nests active in the range of this photo.
3/23/15
One of the hundreds of foundations left about the Quabbin watershed. This could be a school house in North Dana.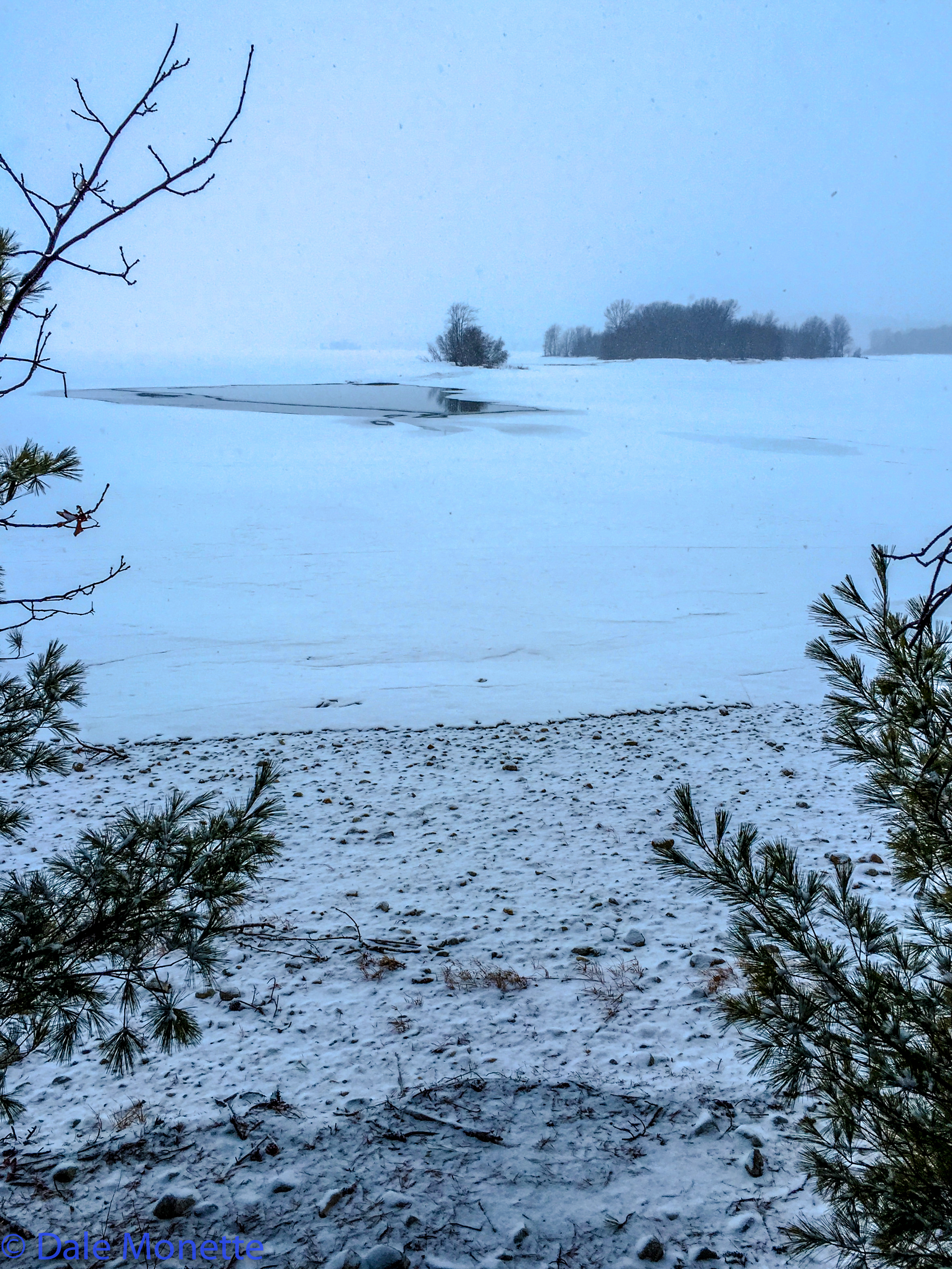 3/21/15
Another snow storm for 2015, but this is a light one.
3/20/15
First day of spring and the temps were 15 F !! and snow tonight.
3/19/15
Another 10 degree March day that got real windy. Nice to be out with no mosquitos !
3/16/15
It was 23 F when I started the hike..the ice age cometh ! and won't go-eth !!
3/13/15
It was a cold clear morning with the temps about 20 F but ravens are nesting as well as 2 eagle pairs.
3/11/15
35 F and real foggy at 7 AM. When I left at 10 it was about 45 and clear….
3/10/15
East branch of Fever Brook
3/9/15
180 degree panoramic taken with my iPhone from the gate 35 road.
3/6/15
10 degrees F, The DCR plowing the gate 35 road.